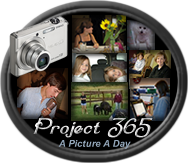 I can't even call this post "Project 365" because it's real pitiful and I can't remember when I took the photos but I did want to share them. I'll do better next time. If you'd like to see folks who are way better at this than me, please do blog-hop over to
Sara's 365
page and she'll show you how it's done!
Purchased a scented candle with a nice autumn scent of "carving pumpkins", it kind of smells like roasting pumpkin seeds sort of.
The lit window in the above, terribly grainy photo is of christmas lights! Halloween hasn't passed and already I'm seeing christmas lights in windows. Alright in stores but in homes? Strange but true!
I happened to have a cake mix in the cupboard so I made cupcakes with it. Sprinkled some coloured jimmies on top before baking. When they were done I spread vanilla icing on them. They were quite tasty too!
I wonder if white, silver and red will be this years "christmas colours" because this window display has some pretty cute items mostly in white and silver, but few in red. I should have gone closer to take the photo but I hadn't thought I'd be blogging it so it never quite occurred to me! duh!
Pumpkins on display at the outdoor market! So cute!